If you have visited Windermere before you will know we are not shy of a rainy day. But here at Windermere we say – don't let a la'al bit of rain dampen you're day – embrace it and come and stay! I mean after all where do you think the beautiful Lakes and Waterfalls come from?
Whether it's rain or shine, there are still lots of fun activities you can do in the Lake District and here are some of our favourites!
World of Beatrix Potter
If you're in the heart of Bowness you will be just a hop, skip and a jump away from seeing Peter Rabbit, Jemima Puddleduck, Mrs. Tiggy-winkle and all of the friends at the World of Beatrix Potter. As you go through this fantastic attraction you can enjoy all 23 tales as they are brought to life around you, creating sights, sounds and aromas in 3D displays. There's even the opportunity to meet your favourite characters such as Squirrel Nutkin, Mrs Tiggywinkle, Mr Tod and not forgetting the one and only Peter Rabbit!
Here you can explore the Peter Rabbit garden which is designed to capture the very essence of Beatrix Potter's world, from the cos lettuces that Benjamin Bunny nibbled on to the gooseberry bush where Peter got caught in a net as he tried to escape Mr. McGregor.
If you're a true fan of Ms Potter then we would suggest you take a look at our Potter around the South Lakes Package or our Potter with Lindeth package. You could take advantage of staying in Beatrix Potter's Mother's House whilst enjoying dinner, bed and breakfast there, along with a cream tea on arrival, tickets to the World of Beatrix Potter and a spectacular half day tour of Beatrix Potter's Favourite Countryside. 
Whether you get the Lake Cruise down or drive, it is certainty one of the best places to be in rain or shine. See what lives in our stunning lake. Explore what happens in the deepest part of the lake and what life is around it. Open daily throughout the year! A place not to be missed!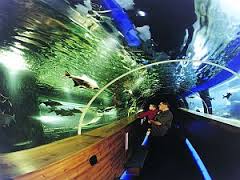 Visit the home of William Wordsworth, step inside the cottage to get a sense of that time. It was in this little cottage, at times 'crammed edge full' with people, in the heart of the remote Lake District, that William Wordsworth wrote some of the greatest poetry in the English language and Dorothy kept her famous 'Grasmere Journal', now on display in the Museum.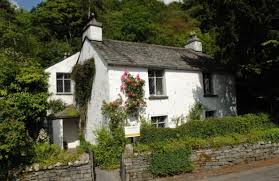 Still can't decided what to do come and visit us when you arrive and we will be more than happy to help!